Do You Need a Galveston Maid Service?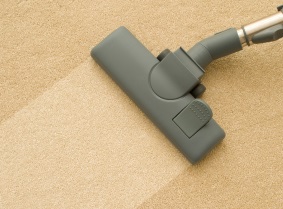 For over two decades, the professionals at Joyce Darden Cleaning Services have been proud to provide the Galveston area with the highest quality house cleaning services. Our Galveston maid service provides a wide range of cleaning solutions for both commercial and residential properties. We apply an unsurpassed attention to detail to every cleaning project we undertake. Our Maid Service holds itself to an extremely high standard of excellence that you will see in the clean look of your Galveston property.
All of our cleaning staff is highly trained and professionally experienced. Our constant goal in every cleaning task is to maximize customer satisfaction. We take pride in the fact that Galveston residents trust us with their homes and businesses. We work our hardest to honor that trust by providing the best cleaning and maid services in Galveston.
Through our professional cleaning services, we seek to make Galveston residents' lives easier and better. Our residential cleaning services allow you to spend more time with your family. Our commercial cleaning services promote the productivity of your business. In either, we guarantee the highest quality work in Galveston.
Call us today if you are in need of a professional maid service in Galveston. Our team is always happy to discuss our wide range of services and is excited to answer any questions that you may have. Also, we are eager to set up your appointment today.
Galveston Commercial Cleaning Services
In order for your business to run as efficiently as possible, it is imperative that your commercial property be clean. First, when a workspace is unclean, it is impossible to use the area for all of its intended purposes. Second, if your commercial property is dirty, your employees will not want to work as hard or as productively.
In addition, a dirty commercial property also causes business to suffer because of the effect it will have on your clients and customers. The state of your business property is the first impression customers and potential clients have about your business. If your commercial property is dirty, customers and clients will believe that your work is haphazard, sloppy, and inferior.
Our Galveston commercial cleaning experts have the solutions to all of your commercial cleanliness issues. We can work with you to ensure that you, your, employees, and your customers are all pleased by the clean look of your Galveston commercial property.
House Cleaning in Galveston, TX
In addition to our superior commercial cleaning services, our professional maids are adept at servicing all of your Galveston house cleaning needs. We can set up weekly or biweekly hosue cleaning services that will allow you to sit back and relax. While we are cleaning your Galveston residential property, you will be enjoying time with your family.


Galveston, TX
What Galveston Homeowners Are Saying About Us
Joyce Darden Cleaning Services appreciates your feedback. Please give us more time to collect your reviews and they will be displayed below.
---
Recent Articles
How to Decorate Your Home for the Holidays on a Budget

The holidays are coming. Is your home ready? 5 Tips for Decorating Your Home *Make sure your home is clean-Call us to make your home beautiful. *Decide on a color theme for the holidays and stick to 2 colors. *Take one room at a time and start the decorating process. *Make decorating for the holiday…

Read More

Keeping Your Home Clean After A Deep Cleaning

When you've had a Deep Cleaning Service provided by a professional cleaner, you want to make certain that those efforts last for as long as possible. To keep your home clean and maintain that spotless look that you paid for, you must be active in maintaining this cleanliness. This might seem like a major undertaking…

Read More

If you need to hire an expert maid service in Galveston, call Joyce Darden Cleaning Services at 281-809-0910, or fill out our online request form.