Need a Professional Deer Park Maid Service?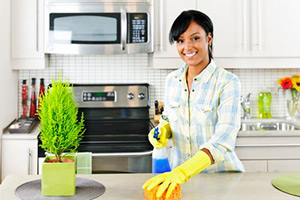 For over twenty years, Joyce Darden Cleaning Services has proudly provided the highest quality Deer Park maid service in the area. Our Maid Service has an unsurpassed standard of excellence. Our maids have an attention to detail that is second to none. We apply these qualities to every cleaning project that we undertake for the Deer Park community.
All of our cleaning staff is highly trained and professionally experienced. Our maids have the skills and methods to handle the most difficult cleaning challenges. We take immense pride in our work, and that pride will be evident in your Deer Park home or business.
Our cleaning staff will work with you in order to provide the customized cleaning and maid services that you need. We understand that each Deer Park property is unique and we also understand that your schedule is unique. We offer a wide range of cleaning services that can meet any of your individual property and scheduling needs.
Call us today if you are interested in hiring professional house cleaning services for your Deer Park property. We are always excited to discuss how our services can benefit your Deer Park home or business. We are happy to answer any questions that you may have, and we can set up your appointment today.
Deer Park House Cleaning Service
Your Deer Park family members depend on your home for their comfort, enjoyment, and security. Because we spend so much time in our home, our quality of life is dependent on the state of its interior. If your Deer Park home is dirty, your family cannot enjoy the home as much as possible.
At Joyce Darden Cleaning Services, we understand that it is difficult for Deer Park homeowners to maintain the cleanliness of your residence. Because the family home is a place of enjoyment, the time that you spend there is precious. Our professional Deer Park maids can give you the clean home that your family deserves. Likewise, you can sit back and relax while our staff does the work for you.
Commercial Cleaning Services in Deer Park, TX
Just as a dirty home detracts from a family's experience, a dirty commercial property causes a business to suffer. The interior of your business property cannot be used as intended when it is in an unclean state. Your employees are not as productive if they are concerned about cleanliness issues. Most importantly, clients and customers are affronted by a bad first impression if your commercial property is unclean.
Our Deer Park maid service is the best solutions to your commercial property cleanliness issues. We can set up a schedule that works well for your Deer Park business. We guarantee that your Deer Park commercial property will be better for it.


Deer Park, TX
What Deer Park Homeowners Are Saying About Us
Joyce Darden Cleaning Services appreciates your feedback. Please give us more time to collect your reviews and they will be displayed below.
---
Recent Articles
Having A Professional Cleaning Advantage

Maintaining a high level of cleanliness and organization in your home can be difficult when you live a busy life. This can make it so that the need to rely on professional house cleaners becomes very real if you want to keep a clean and orderly environment. There are numerous advantages to having a professional…

Read More

Clean a Little as You Go

Clean As You Go Try to save time by keeping your home organized. If you take out something to use it, make certain you put it back when you are done. This comes down to basic common sense but you'll be amazed how often this doesn't happen. Clutter builds up extremely quick in a…

Read More

If you need to hire professional cleaning and maid services in Deer Park, call Joyce Darden Cleaning Services at 281-809-0910, or fill out our online request form.