Bi-Weekly Cleaning Service in Houston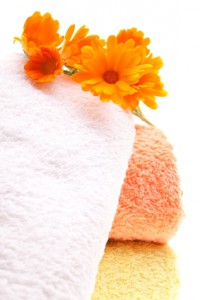 If you are looking to keep your home clean year around but do not need a weekly house cleaning service or it simply falls outside of your budget, consider taking advantage of our bi weekly Houston maid service instead. Our house cleaning company will help you maintain a great looking home without having to worry about wasting your precious free time slaving over cleaning. When you turn to the professional maids at Joyce Darden Cleaning Services we can offer you affordable and trustworthy service that will handle all of your bi-weekly cleaning needs.
Finding a bi weekly cleaning service that you can trust in Houston might seem difficult, but with Joyce Darden Cleaning Services this entire process has become much easier. Each of our professionals is dedicated to providing you with the best customer experience accompanied by timely, trustworthy maid service. Deciding to call on Joyce Darden Cleaning Services means that your home will be visited by a cleaning company that can easily handle all of your bi-weekly house cleaning needs!
Advantages of Our Bi Weekly Maid Service
Quick and affordable
Effortlessly keep your home looking great all year long
Enjoy your days off with friends and family instead of cleaning
Return to the tranquility of a clean home
If you want to save time and want trustworthy maids that set us apart from the competition, you do not need to look anywhere other than Joyce Darden Cleaning Services. Give us a call today and schedule an appointment from our bi-weekly maid service.
Detailed House Cleaning Every Two Weeks
Are you trying to find the service of professional maids that you can trust? With Joyce Darden Cleaning Services you are receiving the best in Houston maid services. We are able to handle any of your home cleaning needs, including weekly, bi-weekly, spring cleaning, and even estate cleaning services. A bi-weekly cleaning service is an affordable option to keep the interior of your home looking great without having to fuss over constant cleaning on your own.
Each and every one of our employees has undergone extensive background checks as well, to make certain that you are getting a maid service that you can trust. We take great pride in the reputation that we have earned for the most reliable home cleaning professionals.
Our Houston Bi Weekly Maid Service Provides
Cleaning services
Bi weekly cleaning
House cleaning
Home cleaning
House keeping
Bi weekly cleaning service
Maid services
Maid cleaning service
House cleaning services
Recent Articles
Keeping Your Home Clean After A Deep Cleaning

When you've had a Deep Cleaning Service provided by a professional cleaner, you want to make certain that those efforts last for as long as possible. To keep your home clean and maintain that spotless look that you paid for, you must be active in maintaining this cleanliness. This might seem like a major undertaking…

Read More

Professional Carpet Cleaning Advantage

Your home's carpets can collect grime, dirt, and dust, and can be a serious problem to clean, as well as provide a problem to anyone in your home that might suffer from a breathing complication. Numerous allergens such as pet dander will gather in your carpet and sometimes regular vacuuming just enough to eliminate these…

Read More

If you are looking for a bi weekly cleaning service for your Houston home, then please call 281-809-0910 or complete our online request form.