Need a Professional Baytown Maid Service?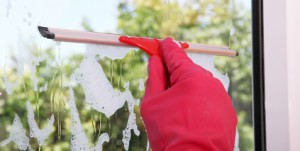 The cleanliness of your Baytown property is of the utmost importance. In order for your family to enjoy their Baytown home to the utmost, it is important for your home to be clean. If your home is not clean, you and your family do not enjoy yourselves as much as you can. Likewise, if your commercial property is not clean, then your customers and employees will not enjoy the interior of your business property as much as they could. In this instance, your business productivity will suffer as a result.
Our Baytown maid service provides the best solution to dirty residential or commercial properties. We provide a wide range of Maid Services and schedules that can be customized to all your unique Baytown cleaning needs. At Joyce Darden Cleaning Service, our maids take pride in their work, and it shines through in the resulting cleanliness of your Baytown home or business.
Call us today if your Baytown commercial or residential property is in need of professional cleaning services. We are always happy to answer any questions you may have about our services. Also, we would be excited to set up your appointment today.
Baytown House Cleaning Services
At Joyce Darden Cleaning Services, we understand that it is difficult to keep your Baytown home clean with your busy schedule. The time that you have at home is better spent enjoying yourself with your family or just relaxing after a long day of work. Our maids can help you maximize this relax time by thoroughly cleaning your home on a schedule that works for you.
Our Baytown house cleaning services are available in any schedule that can be customized to fit your unique needs. If you are only looking for a thorough cleaning once a year, we will accommodate your needs. If you are in need of bi-weekly or weekly cleaning services, we can set up a schedule that works for you.
Commercial Maid Services in Baytown, TX
Our cleaning services are custom tailored to your unique needs. We have the ability to clean a wide range of surfaces and any size commercial property. Our commercial maid services will make your Bayton property look great, so when your employees return to work, they will be as productive as possible. When your customers enter your property, they will be focused on your business' product, not its state of cleanliness.
Our commercial cleaning services can be scheduled to meet your unique business cleanliness needs. We are always excited to accommodate our customers in any way that we can. We guarantee that you will be completely satisfied with our cleaning services.


Baytown, TX
What Baytown Homeowners Are Saying About Us
Joyce Darden Cleaning Service appreciates your feedback. Please give us more time to collect your reviews and they will be displayed below.
---
Recent Articles
Ways to Keep Your Home Looking Good During the Winter

It is that time of year again--time when the weather gets cold. Sometimes it is hard to get motivated to keep the house clean because of the chill in the home. Don't let your home lose it's flavor. Keep your home looking nice during the weather. Below are 5 tips for Keeping Your Home Looking…

Read More

Clean a Little as You Go

Clean As You Go Try to save time by keeping your home organized. If you take out something to use it, make certain you put it back when you are done. This comes down to basic common sense but you'll be amazed how often this doesn't happen. Clutter builds up extremely quick in a…

Read More

If you are in need of a professional maid service in Baytown, call Joyce Darden Cleaning Services at 281-809-0910, or fill out our online request form.