Weekly Maid Service for Houston Homes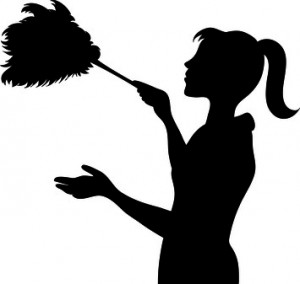 You want to keep your home looking great year round, and the best way to do that is by having a weekly visit by our professional maids. Our weekly cleaning service can help you keep a great looking home without having to fuss over the details yourself. You should not have to spend your weekends and the rest of your free time trying to upkeep your home, when you can have a visit from the professional house cleaning company at Joyce Darden Cleaning Services.
It can be difficult to find a trustworthy Houston maid service, but with Joyce Darden Cleaning Services you can find the experience you need and a reputation that you can trust. We have strived to uphold our strong reputation and have a dedication to providing the best customer service that can be managed. When you turn to Joyce Darden Cleaning Services, you are getting a professional cleaning company with years of experience, who can easily handle any and all of your home, estate, and spring house cleaning needs.
Benefits to Our Weekly Maid Services
Fast and easily affordable
Keep your home looking great year round without the effort
Spend more time with your family and enjoy your days off
Have a pristine home that you can always look forward to returning to
Choosing to go with the professional maids at Joyce Darden Cleaning Services is a great decision that will save you both time and money when you compare our pricing and reputation for quality work to the competition. Give us a call today to see about scheduling an appointment for our weekly maid service!
Comprehensive Weekly House Cleaning
Why should you go with the great cleaning services of the professional team at Joyce Darden Cleaning Services? The answer is easy when you've seen our customer reviews and hear about our reputation for the highest caliber house cleaning service in Houston. With Joyce Darden Cleaning Services you are receiving the absolute best in maid services around; we can even handle larger cleaning projects like estates or construction cleaning!
A weekly house cleaning service is the best way to keep your Houston home looking fantastic year round. Each and every one of our employees has undergone extensive background checks as well, to make certain that you are getting a maid service that you can trust.
Our Houston Weekly Maid Service Provides
Maid services
Weekly cleaning
Weekly house cleaning
Cleaning services
House cleaning
Weekly maid service
Housekeeping services
Maids service
Home cleaning
Recent Articles
Having A Professional Cleaning Advantage

Maintaining a high level of cleanliness and organization in your home can be difficult when you live a busy life. This can make it so that the need to rely on professional house cleaners becomes very real if you want to keep a clean and orderly environment. There are numerous advantages to having a professional…

Read More

Clean a Little as You Go

Clean As You Go Try to save time by keeping your home organized. If you take out something to use it, make certain you put it back when you are done. This comes down to basic common sense but you'll be amazed how often this doesn't happen. Clutter builds up extremely quick in a…

Read More

If you are looking for weekly cleaning maid service in the Houston area, then please call 281-809-0910 or complete our online request form.