Want the Best Maid Service in Spring, TX?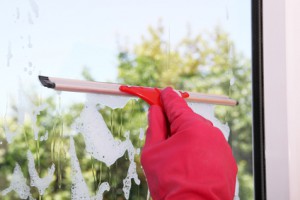 To get the best in Spring maid service, you need to make sure you go with the most experienced house cleaning company in the Spring area, and you can't go wrong when you choose Joyce Darden Cleaning Services. We are proud of our work and have established ourselves as the premiere maid service in Spring; we have even been awarded the ARCSI Residential Cleaning Seal of Excellence by the Association of Residential Cleaning services. Our Maid Service means that you will receive the most reliable house cleaning that we can provide.
You don't want to let just anyone into your home, are licensed professionals who have undergone extensive background checks. If you require the best in Spring house cleaning, give Joyce Darden Cleaning Services a call and talk to one of our house cleaning professionals for a free consultation and assessment!
Spring Construction Clean Up
Have you ever undergone a major remodel in your home and had to suffer through the agonizing house cleanup that can often follow? Removing drywall, sawdust, and sometimes even broken glass and other forms of debris can be especially trying, and in some cases hazardous. You want to get the house cleanup handled quickly and effectively to make certain that your home is returned to a usable state without delay.
The post construction cleaning services from Joyce Darden Cleaning Services gives you the nice clean look with your nice new remodel. Our Spring post construction clean up services are professional and meant to give you complete relief to kick back and return to your home without the mess. We will eliminate all drywall dust, sawdust, and debris that have gathered inside your home after a remodeling project, so you can return to life as normal and enjoy your new home improvements!
House Cleaning Services in Spring, TX
Keeping your house clean can be a major workload and result in you having no free time at all. Don't waste your weekends with seemingly endless house cleaning when you can have this work handled by a professional maid service. Maid services are more affordable than you might realize, and the amount of time you could save to do what you want makes the cost completely negligible!
So what are you waiting for? Call Joyce Darden Cleaning Services today and learn more about the about our professional Spring house cleaning services.


Spring, TX
What Spring Homeowners Are Saying About Us
---
I have employed Joyce Darden's service for nine years. I have found Joyce to be responsible and her service excellent.

---



Recent Articles
Ways to Keep Your Home Looking Good During the Winter

It is that time of year again--time when the weather gets cold. Sometimes it is hard to get motivated to keep the house clean because of the chill in the home. Don't let your home lose it's flavor. Keep your home looking nice during the weather. Below are 5 tips for Keeping Your Home Looking…

Read More

Clean a Little as You Go

Clean As You Go Try to save time by keeping your home organized. If you take out something to use it, make certain you put it back when you are done. This comes down to basic common sense but you'll be amazed how often this doesn't happen. Clutter builds up extremely quick in a…

Read More

If you are looking for a Spring maid service then please call 281-809-0910 or complete our online request form.