Need A Quality Maid Service in Clear Lake?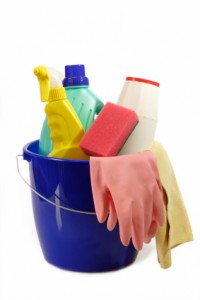 You shouldn't be stuck handling all that difficult cleaning work yourself, when you can get help from a professional Clear Lake maid service. Taking care of major cleaning after remodeling and construction work, or simply your yearly deep cleaning can be a huge undertaking when you make the mistake of going it alone. With the help of the professionals from Joyce Darden Cleaning Services you can have your home cleaning needs taken care of with only a phone call.
If you want the most reliable and trustworthy Maid Service from licensed house cleaning professionals, you cannot go wrong in turning to Joyce Darden Cleaning Services for aid. Each of our employees has been carefully screened to guarantee that your cleaning services are being provided by contractors that you can trust.
Our flawless record of customer service is important to us, and we will make certain that each job exceeds expectations every time. We are wholly dedicated to providing you with top-quality house cleaning services backed by friendly and professional staff. If you need the assistance of the best cleaning company in Clear Lake, give us a call today to see about scheduling an appointment.
Clear Lake Construction Cleaning Services
When you've had a major construction project conducted in your home, you want to have the cleanup recovery conducted as quickly as possible. Removing sawdust, drywall dust, and potentially hazardous debris can be a painstaking process, but we have the experience and equipment necessary to conduct all of your cleanup needs. We specialize in construction cleanup and recovery services and are can handle any of the Clear Lake post construction cleanup services that you might needs.
If you are in need of quick cleanup after construction work, give us a call and we will handle all of your home construction clean-up!
House Cleaning in Clear Lake, TX
Keeping your home clean can be a serious handful and result in you having very little time to do the things you love. Instead of suffering through losing your weekends to cleaning, you should consider hiring a house cleaning service. The Clear Lake house cleaning services from Joyce Darden Cleaning Services can address all home cleaning needs, and are available for routine or once a year deep house cleaning visits.
To keep your home's cleanliness and organization maintained year round, all you need to do is see about scheduling a visit from our experienced maid service. See about giving us a call to schedule an appointment and we can find the right cleaning plan for your budget.

Clear Lake, TX
What Clear Lake Homeowners Are Saying About Us
Joyce Darden Cleaning Services appreciates your feedback. Please give us more time to collect your reviews and they will be displayed below.
---
Recent Articles
Clean a Little as You Go

Clean As You Go Try to save time by keeping your home organized. If you take out something to use it, make certain you put it back when you are done. This comes down to basic common sense but you'll be amazed how often this doesn't happen. Clutter builds up extremely quick in a…

Read More

Professional Carpet Cleaning Advantage

Your home's carpets can collect grime, dirt, and dust, and can be a serious problem to clean, as well as provide a problem to anyone in your home that might suffer from a breathing complication. Numerous allergens such as pet dander will gather in your carpet and sometimes regular vacuuming just enough to eliminate these…

Read More

If you are looking for a Clear Lake maid service, then please call 281-809-0910 or complete our online request form.