High End Luxury House Cleaning Services In Houston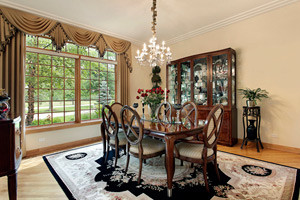 Do you have a beautiful luxury home you need handled in specific ways during house cleaning? If so, put your trust in our professionals at Joyce Darden Cleaning Services! We provide high end custom cleaning services to homeowners who are particular about their environment and belongings. As the premier home cleaning service in Houston, we service many luxury homes in the area.
At Joyce Darden Cleaning, we know our surfaces and how to properly clean them and we know your custom luxury home needs specific attention and special needs for proper cleaning without damages to your expensive home furnishings and appliances. With Joyce Darden Cleaning, your home and belongings are always safe from damage when you choose our company of expert maids.
As a discerning home owner, your belongings require special care and our professional maids know just how to clean them right without damages. Don't trust your expensive appliances, fine fabrics, oil paintings, crystal, and luxury furnishings to maids who don't know how to properly take care of them!
If you've had the bad luck of hiring a company to clean your home only to wind up with scratched surfaces, broken crystal, or faded upholstery, look no further than our specialists at Joyce Darden Cleaning Services. Our professionals are thoroughly trained in high-end home cleaning because we know that your home needs special attention when cleaned.
For instance, when we handle your marble or granite surfaces, we take care using the right cleaners for the work and the right techniques that keep the surfaces polished and looking great. Your stainless steel is polished properly after cleaning.
All areas of your home are treated with extra care including the dusting and handling of your oil paintings. Your fine fabrics are treated only with substances that won't damage them. And your expensive appliances are cleaned with non-scratching cleansers that are safe for the surfaces.
We know all about your home's surfaces at Joyce Darden Cleaning, which is why we're able to give you the best in high end cleaning services. For instance, we know how that cleaning your wood floors requires different techniques than cleaning your marble and that each surface type has unique requirements for proper cleaning without damage.
Marble
Granite
Woodwork
High End Appliances
Delicate Fabrics
Expensive Furnishings
Quality Flooring
Stainless Steel
Crystal
Silver
Custom Cleaning Services You Can't Live Without
When your crystal needs cleaning to prepare for your dinner party or other entertainment needs, we can provide this service to you. Many of our customers have custom cleaning needs and we have special cleaning services to take care of everything in your home.
For instance, you may need to have your crystal chandelier cleaned, which as you know involves taking the crystal pieces off in order to clean and polish them. In our competent hands, your crystal chandelier will be thoroughly cleaned and each piece carefully polished and restored on the chandelier.
As luxury Houston home cleaners, our team of maids have plenty of experience to take on your particular needs. We understand how much your home means to you and work hard to treat your belongings with the respect they require. If you're particular about your home and belongings and need a cleaning service you can trust, give us a call and we'll go over your needs with you!
If you are looking for High End Luxury Home Cleaning in Houston, then please call 281-809-0910 or complete our online request form.