Thorough Spring Cleaning by Houston Maids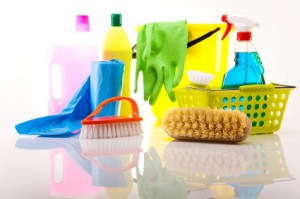 Has your home recently undergone a major house cleaning service? If you haven't, then you should consider undergoing a yearly deep cleaning! Spring house cleaning services don't have to wait until spring, you can get them any time of year, and you should see about doing so whenever your home's interior needs cleaning the most.
A professional spring cleaning service will make all the difference when it comes to the interior of your home, as deep house cleaning will help get all of those hard to reach places in your home sparkling again. Our spring house cleaning is incredibly thorough and will get every corner of your home, eliminating all the dust, grime, and dirt that has gathered. Undergoing deep house cleaning once a year is necessary to maintain a healthy and attractive home, and this is a service that you should make certain to take advantage of.
Our Spring Cleaning Benefits
Affordable and fast service
Get deep spring cleaning without all the elbow grease
Spend your spring break relaxing instead of cleaning
Get the grim and dirt out of every corner without lifting a finger
Getting the help of the professional maids at Joyce Darden Cleaning Services can have you enjoying a clean home like never before. If a weekly or even a bi-weekly maid service is not feasible for you, at the very least a spring cleaning service can make a major difference in the appearance of your interior, giving you a clean foundation to work off of and easily upkeep for the rest of the year. If you're interested in our spring house cleaning service, contact us today for an assessment!
Meticulous Spring House Cleaning Service
Finding a Houston maid service that you can trust doesn't need to be difficult. With the assistance of Joyce Darden Cleaning Services you can get the absolute best in Houston house cleaning services. We can take care of any and all of your home cleaning needs, including weekly, bi-weekly, and estate cleaning services. A deep house cleaning service is the most affordable option to keep the interior of your home looking great without the stress of handling this intensive house cleaning process yourself.
To ensure that you can trust each and every one of the maids in our employ, every one of our employees has undergone thorough background checks and is a licensed cleaning professional. We take a great deal of pride in our work and the reputation that we have established, and are dedicated to preserving that by providing the best in cleaning services for each and every job.
Our Houston Spring Cleaning Maids Provide These Services
Spring cleaning
Deep cleaning services
Home cleaning
House cleaning
Spring cleaning services
Home cleaning services
House keeping
Maid services
Deep house cleaning
Recent Articles
Professional Carpet Cleaning Advantage

Your home's carpets can collect grime, dirt, and dust, and can be a serious problem to clean, as well as provide a problem to anyone in your home that might suffer from a breathing complication. Numerous allergens such as pet dander will gather in your carpet and sometimes regular vacuuming just enough to eliminate these…

Read More

Ways to Keep Your Home Looking Good During the Winter

It is that time of year again--time when the weather gets cold. Sometimes it is hard to get motivated to keep the house clean because of the chill in the home. Don't let your home lose it's flavor. Keep your home looking nice during the weather. Below are 5 tips for Keeping Your Home Looking…

Read More

If you are looking for professional spring cleaning services in Houston, then please call 281-809-0910 or complete our online request form.