The Very Best Crosby Maid Service!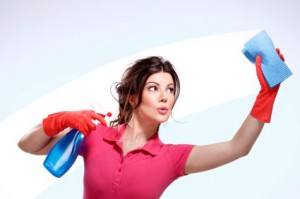 There are few things worse than coming home from work to a messy home and having to spend the entirety of your weekends doing general house cleaning to keep it tidy and presentable. That's why our Maid Service is available to keep your home interior in great shape while you worry about other things. There's no reason that you should devote your time after work to house cleaning, dusting, and mopping, when you can call Joyce Darden Cleaning Services and have all of your home cleaning services handled by our professional Crosby maid service.
Your Preferred Choice for Home Cleaning in Crosby
Choosing the right maid service for your home doesn't have to be difficult, but with the assistance of Joyce Darden Cleaning Services, the process becomes easy. We are the most experienced cleaners in the Crosby area, and we have built the reputation to prove it! Our business has been awarded the ARCSI Residential Seal of Excellence by the Association of Residential Cleaning Services, making the choice of Joyce Darden Cleaning Services a simple one when compared to competing contractors. You want to make certain you get the most trustworthy Crosby house cleaning services which are exactly what you will get when you call on our mad service.
You can have a dust free, sparkling interior in no time, without having to slave away at week long house cleaning chores; just give our professional maids a call today!
Crosby House Cleaning Services
When it comes to keeping your home clean year round it can result in a lot of extra work and stress, especially if you work a full-time job. There's no reason that you should have to waste your free time cleaning when you can get the service of a professional mad for an affordable price. At Joyce Darden Cleaning Services we offer the best and most trustworthy house cleaning services for Crosby area residents.
If you're interested in taking advantage of our ARCSI awarded service, contact our Crosby maid service today for an assessment!
Post Construction Clean Up in Crosby
If you're planning on undergoing a major remodeling project, you want to plan ahead and make certain that you schedule a visit from the most experienced construction house cleaners in the Crosby area. We are able to handle all clean-up and recovery during the remodeling process, and can eliminate that headache so you don't have to worry about it yourself. You'll be able to enjoy the improvements to your home right away with the attention of our Crosby post construction clean up experts.

Crosby, TX
What Crosby Homeowners Are Saying About Us
Joyce Darden Cleaning Services appreciates your feedback. Please give us more time to collect your reviews and they will be displayed below.
---
Recent Articles
How to Decorate Your Home for the Holidays on a Budget

The holidays are coming. Is your home ready? 5 Tips for Decorating Your Home *Make sure your home is clean-Call us to make your home beautiful. *Decide on a color theme for the holidays and stick to 2 colors. *Take one room at a time and start the decorating process. *Make decorating for the holiday…

Read More

Clean a Little as You Go

Clean As You Go Try to save time by keeping your home organized. If you take out something to use it, make certain you put it back when you are done. This comes down to basic common sense but you'll be amazed how often this doesn't happen. Clutter builds up extremely quick in a…

Read More

If you are looking for a Crosby maid service then please call 281-809-0910 or complete our online request form.