Get the Finest Maid Service in Houston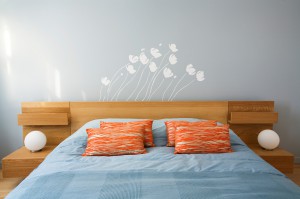 When it comes to cleaning the interior of your Houston home, or conducting scheduled cleaning services for your business, you don't want to be stuck handling all this hard work yourself. The assistance of a professional Houston maid service can go a long way to allowing you to not only and relax and live in comfort from not having to undertake this exhausting work. With the help of the professional team from Joyce Darden Cleaning Services you can have your home cleaning needs addressed for the most affordable price.
Turning to the expert Maid Service at Joyce Darden Cleaning Services will get you reliable and trustworthy service from licensed cleaning professionals. All of our employees have been carefully screened to guarantee that you are getting the assistance of a Houston maid service with a high degree of professionalism, meaning that you can trust any of our contractors when they are in your home.
We take a great deal of pride in the quality of the customer service that we provide, and are wholly dedicated to making certain that you are more than pleased with the results of our services each and every time. If you're considering getting the assistance of a house cleaning professional give us a call today to set up an appointment and get a free consultation.
Post Construction Cleaning in Houston
Have you recently had major construction undergone on your property or business? We specialize in Houston post construction cleanup and recovery maid services and are able to address the house cleaning needs of absolutely any scale construction site. Major remodels can leave an extensive amount of mess, but we have the right tools and skill sets to eliminate buildup of dust, sawdust, wiring, and glass without risk.
If you are in need of swift recovery from construction messes, give us a call and we will handle all of your post construction cleaning services.
Houston House Cleaning Services
Keeping your home clean can be a handful when you're working full-time, and spending your weekends and precious free-time devoted to recovering from the week's mess. Instead of wasting your time on cleaning, you should look into getting the affordable and quick service of a professional house cleaning company. At Joyce Darden Cleaning Services, we have experienced regular maids who will be able to visit your home to provide scheduled Houston house cleaning services to keep your interior, neat, clean, and organized year round.
Instead of dealing with the mess and the fuss yourself, contact Joyce Darden Cleaning Services today to inquire about our home cleaning service.

Houston, TX
What Houston Homeowners Are Saying About Us
---
When I got home , the house smelled so good...everything was organized, and seemed blissfully tidy

---



It's like I got a whole new house!

---



I've used other services before, but Joyce's takes cleaning to a whole new level. Never has my house looked so good or smelled so fresh!

---



They have done the weekly cleaning and in addition, major cleaning once a year. They have also been able to assist me with various other services such as painting, carpet shampooing, window washing etc. The work has always been satisfactory and I am most pleased with their services.

---



Recent Articles
How to Decorate Your Home for the Holidays on a Budget

The holidays are coming. Is your home ready? 5 Tips for Decorating Your Home *Make sure your home is clean-Call us to make your home beautiful. *Decide on a color theme for the holidays and stick to 2 colors. *Take one room at a time and start the decorating process. *Make decorating for the holiday…

Read More

Rental House Cleaning – What A Quality New Renter Expects

After a renter moves out of a rental house or apartment, the owner of the property is usually left with a huge mess to clean up. There could be little to nothing of the renter's personal property left behind or a whole house full of stuff. Unfortunately, if they leave everything behind, the owner of…

Read More

If you are looking for a Houston maid service then please call 281-809-0910 or complete our online request form.