Having A Professional Cleaning Advantage
---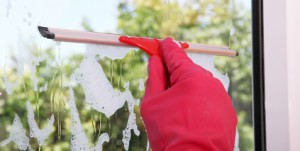 Maintaining a high level of cleanliness and organization in your home can be difficult when you live a busy life. This can make it so that the need to rely on professional house cleaners becomes very real if you want to keep a clean and orderly environment. There are numerous advantages to having a professional cleaner visit your home rather than handling these chores yourself.
Gives you more free time: If you hire a professional cleaner you will have much more time to pursue the things that interest you. You already spend most of your time working, so when you come home you don't want to waste more of it scrubbing away at tile bathroom floors. A professional cleaner gives you a lot more time to do the things you want.
Enjoy a clean home year round: It can be difficult to manage all of your home's cleaning needs yourself, but with a weekly or bi-weekly visit from an experienced maid service you can enjoy a clean home all year without any fuss. It is nearly impossible to handle this kind of cleanliness on your own, but with the help of contractors it becomes much easier.
Expertise and Experience: Professional house cleaners have a wealth of experience when it comes to performing this kind of work and have the know-how and skills to conduct cleaning that exceeds what you can possibly manage at home. You can keep your home cleaned to the highest standards by subscribing to a repeat cleaning service.
Great for the elderly or disabled: If you have trouble cleaning your own home, then you should seriously look into professional assistance. It can be difficult to take care of all those cleaning needs and if you are unable to do so due to impairment, a maid service will make your life much easier.
Sign a contract to get a better deal: You might think that repeat cleaning services are overly expensive but that isn't the case. By establishing a contract for repeat visits you can severely cut back on the amount of money that you spend on cleaning services. You will find that a professional maid service is much more affordable than you ever realized!
Turning to professional cleaners is quite possibly the best solution for keeping your home clean all year. You shouldn't have to endure the hassle of taking care of your home cleaning yourself when there are sizable advantages to hiring a cleaning company to take care of your needs.
If you are looking for a Cleaning Company in the Houston area, please call Joyce Darden Cleaning Services at 281-809-0910 or click here to fill out our online request form