Expert Friendswood Maid Service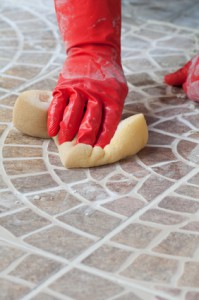 At Joyce Darden Cleaning Services, we have the most experienced and highest qualified professional maid service in Friendswood. For over twenty years, we have built a relationship with the community and have earned a reputation for excellence in professional cleaning services. We have the ability to thoroughly clean both commercial and residential properties. We guarantee the highest quality Maid Service in Friendswood.
In order to maximize the utility of your Friendswood property, it is important to keep your property as clean as possible. Keeping a property clean can be a difficult task given how busy our everyday lives are. At Joyce Darden Cleaning Services, we ensure that your property will be pristine after our professional maid service. Best of all, you can sit back and relax while our professionals clean your Friendswood property.
Call us today if you are concerned about the cleanliness of your Friendswood property. We are always excited to discuss our wide range of house cleaning services. We are excited to answer any questions that you may have, and we would love to set up your appointment today.
Friendswood House Cleaning Service
In order for your family to enjoy your Friendswood home, your home must be clean. An unclean home detracts from all everyday tasks and experiences. Also, an unclean home prevents you from using your home in all its possible ways. No one wants to invite people over for entertainment purposes when their home is in an unclean state.
Our professional maids have all the solutions to your Friendswood house cleaning needs. We can handle any size cleaning job. If you need an extensive, thorough cleaning, our professionals can handle it. If you need bi-weekly or weekly routine cleaning services, our professionals will work with you to set up the schedule that best fits your needs.
Our professional cleaning staff will help you with all of your residential house cleaning needs. We guarantee that your will love the clean look of your home.
Commercial Cleaning Services in Friendswood, TX
Our maids are always attempting to provide the best cleaning solutions for business owners and commercial properties in Friendswood. We have the experience and skill needed to thoroughly clean any commercial property. In all of our commercial cleaning services, we apply our high standard of excellence and attention to detail to provide you with the best cleaning services possible.
Our Friendswood maid service has the ability to thoroughly clean your commercial property. Our team will work with you to set the schedule that best works for your business. We guarantee the highest quality cleaning services possible.


Friendswood, TX
What Friendswood Homeowners Are Saying About Us
Joyce Darden Cleaning Services appreciates your feedback. Please give us more time to collect your reviews and they will be displayed below.
---
Recent Articles
Ways to Keep Your Home Looking Good During the Winter

It is that time of year again--time when the weather gets cold. Sometimes it is hard to get motivated to keep the house clean because of the chill in the home. Don't let your home lose it's flavor. Keep your home looking nice during the weather. Below are 5 tips for Keeping Your Home Looking…

Read More

How to Decorate Your Home for the Holidays on a Budget

The holidays are coming. Is your home ready? 5 Tips for Decorating Your Home *Make sure your home is clean-Call us to make your home beautiful. *Decide on a color theme for the holidays and stick to 2 colors. *Take one room at a time and start the decorating process. *Make decorating for the holiday…

Read More

If you need to hire an expert maid service in Friendswood, call Joyce Darden Cleaning Services at 281-809-0910, or fill out our online request form.