Weekly, Bi-Weekly, or Spring Cleaning Maids in Lake Jackson, TX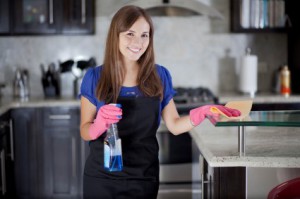 It can be difficult to find the right cleaning maid service in Lake Jackson. There are many services out there who offer cleaning, including free-lance cleaning services that have little to no real professional janitorial or cleaning experience.
At Joyce Darden Cleaning Services, we've been providing the Houston area homeowners with exceptional maid services for more than twenty years. Our passion is in our commitment to provide each and every customer with the absolute best Maid Service possible. Our variety of services can be tailored to suit your individual needs.
Lake Jackson Weekly Or Bi-Weekly Cleaning Maids
Keeping up with your home can be daunting and tiring. You've tried to keep it up but the demands of life, work, and family can often drain all your energy, leaving little for cleaning up and organizing your home. If you've never hired a cleaning service before, there's no need to worry. Many homeowners, and you'd be surprised how many, need help to keep their home's clean.
A weekly cleaning service by our experienced maids will take this burden from your shoulders. Our bi-weekly cleaning services help you to keep the house in great shape. Don't bother with little details, let us handle them! We'll keep your home in working order so you don't have to worry with it and will have the time and energy for more important matters.
Spring Cleaning Maids In Lake Jackson
Anyone can clean up a house, but having it done right is often hard to find. You need thorough cleaning on occasion so your home can be clean and sanitized to perfection.
You'll get lots of answers when you call around asking for a quote, with anything from quoted rates to clean a closet to rates for dusting. But how well do these services clean? A thorough deep cleaning needs to be done by professionals who understand the importance of not spreading germs around from client to client, house to house.
Spring cleaning is thorough cleaning where areas of the home are completely sanitized, de-greased, scrubbed, and cleaned of all dirt, soot, and grime. Let us know what you're looking for in the way of deep cleaning and we'll be glad to help, and feel free to call with any questions you may have!
Lake Jackson Estate Cleaning Maids
There's nothing much harder than cleaning out an estate. And we understand this at Joyce Darden Cleaning Services. As the premier cleaning company throughout the Houston area, we've helped a lot of clients with their estate cleaning needs. If you're estate or a loved one's estate needs to be cleaned for whatever reason, we are the experts you can count on.


Lake Jackson, TX
What Lake Jackson Homeowners Are Saying About Us
Joyce Darden Cleaning appreciates your feedback. Please give us more time to collect your reviews and they will be displayed below.
---
Recent Articles
Rental House Cleaning – What A Quality New Renter Expects

After a renter moves out of a rental house or apartment, the owner of the property is usually left with a huge mess to clean up. There could be little to nothing of the renter's personal property left behind or a whole house full of stuff. Unfortunately, if they leave everything behind, the owner of…

Read More

Clean a Little as You Go

Clean As You Go Try to save time by keeping your home organized. If you take out something to use it, make certain you put it back when you are done. This comes down to basic common sense but you'll be amazed how often this doesn't happen. Clutter builds up extremely quick in a…

Read More

If you are interested in learning more about Weekly, Bi-Weekly, or Spring Cleaning Maids in Lake Jackson, TX, please call 281-809-0910 or complete our online request form.