Quality Maid Service in Freeport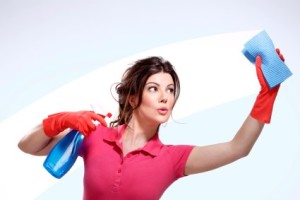 When looking for someone to depend on for your home cleaning in Freeport, the only name that you need to know is Joyce Darden Cleaning Services. For over two plus decades now we have been the name that locals rely on for all their professional cleaning service needs, residential and commercial. We are dedicated to providing the best Freeport Maid Services for every single one of our customers, for every type of job and every job size.
You can feel confident that you are going to get the same level of professional clean from every single one of our staff members; all with the training, skills and experience needed to make the most of your job. Our Maid Service has an enormous sense of pride in our work and take this line of work seriously which you will be able to see for yourself with the quality of work we provide you with. Plus, you will be glad to know, that we also work with your schedule in order to be able to provide you with the service you need in a time frame that works for you.
Freeport House Cleaning
Your home is your haven, so the last thing you want is to have to deal with a space that is dirty and in need of cleaning. And, let's be honest, you shouldn't have to be the one to take care of cleaning that space. There is nothing quite like coming home to a home that is nice and clean, and not something you had to invest the hard labor into doing.
We want you and your loved ones to be able to enjoy the time that you spend in your home by simply relaxing. What if you could have a dirt and dust free residence which would also be perfect for anyone who struggles with health conditions like asthma, allergies or other breathing related ailments. Focus on what you love doing with your family while we take care of cleaning your residential space for you.
Freeport Commercial Cleaning
You will be glad to know that we also take care of cleaning commercial spaces, as well. This enables you to concentrate of running your business while we help you make it look its best. This not only helps with business and making a good impression with your customers, it increases employee morale as well.
Spring Cleaning in Freeport
Or maybe you are in need of expert spring cleaning for your space. We can help with any and all of your Freeport maid service needs. Simply give the team here at Joyce Darden Cleaning Services a call so we can begin.
What Freeport Homeowners Are Saying About Us
Joyce Darden Cleaning Services appreciates your feedback. Please give us more time to collect your reviews and they will be displayed below.
---
Recent Articles
Ways to Keep Your Home Looking Good During the Winter

It is that time of year again--time when the weather gets cold. Sometimes it is hard to get motivated to keep the house clean because of the chill in the home. Don't let your home lose it's flavor. Keep your home looking nice during the weather. Below are 5 tips for Keeping Your Home Looking…

Read More

Clean a Little as You Go

Clean As You Go Try to save time by keeping your home organized. If you take out something to use it, make certain you put it back when you are done. This comes down to basic common sense but you'll be amazed how often this doesn't happen. Clutter builds up extremely quick in a…

Read More

If you are looking for a Freeport maid service then please call 281-809-0910 or complete our online request form.