Your Premier Cleaning Service in Alvin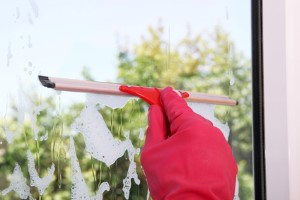 At Joyce Darden Cleaning Services our professional team of maids have been serving Alvin homeowners for over two decades. We are wholly dedicated to providing each and every client with the highest level of customer service anywhere in the industry. Our Maid Service offers first rate service and dependable work that you can rely on every time. We have built a solid name for ourselves as a top company that delivers amazing results in a manner that is efficient and affordable. For punctual Alvin maid service choose Joyce Darden Cleaning Services. We are the interior cleaning specialists in Texas!
Thorough Spring Cleaning in Alvin
Are you ready to revitalize your home this spring? Then check discover what a spring cleaning service from Joyce Darden Cleaning Services will do for your Alvin Home. As seasoned professionals we understand exactly what every home owner expects from a spring cleaning project. Give us your checklist and we'll go down it item by item until the job is done. With our service you'll experience the deep cleansing that you'd come to expect from a leading maid service. We dig down deep in order to sanitize, cleanse, and refresh even the most hidden areas of your home.
Alvin Maid Service for Mansions, Estates, and Luxury Homes
Do you have a fine luxury residence that you are particular about? If so you can depend on the experienced professionals at Joyce Darden Cleaning Services. We offer premier custom cleaning services to homeowners who have mansions, estates, and expensive homes that need detailing while preserving everything inside.  At Joyce Darden Cleaning, we work with expensive decor, delicate surfaces, and specialized items in the home that need special care and handling.  With Joyce Darden Cleaning, your home and belongings are always safe from harm and will retain their beauty while we still provide fast service.
Light Surface Cleaning in Alvin
We offer unique light house cleaning Services to all spring area homeowners who need a quick run through of the house without a deep cleaning. This service is ideal for those needing a straightening up once or twice a week instead of a more detailed, whole house cleaning. As a homeowner it's hard to stay ahead of all the work that needs to be done. If you have children the problem is compounded even more including the routine chores that need to be taken care of. So when the checklist of work seems to be piling up, let us help lighten the load with a quick run through of your home.
Get Once-A-Week Service
Do you want to keep your home looking spotless week after week? Our cleaning service can help you keep a great looking home without having to worry about the details yourself.  We have built a reputation in Spring and the surrounding Texas area as a premier cleaning service the provides the highest level of customer satisfaction. When you turn to Joyce Darden Cleaning Services, you are getting a professional cleaning company with years of experience, who can easily handle any and all of your home, estate, and spring house cleaning needs. With Joyce Darden you get amazing results!


Alvin, TX
What Alvin Homeowners Are Saying About Us
Joyce Darden Cleaning Services appreciates your feedback. Please give us more time to collect your reviews and they will be displayed below.
---
Recent Articles
Rental House Cleaning – What A Quality New Renter Expects

After a renter moves out of a rental house or apartment, the owner of the property is usually left with a huge mess to clean up. There could be little to nothing of the renter's personal property left behind or a whole house full of stuff. Unfortunately, if they leave everything behind, the owner of…

Read More

Having A Professional Cleaning Advantage

Maintaining a high level of cleanliness and organization in your home can be difficult when you live a busy life. This can make it so that the need to rely on professional house cleaners becomes very real if you want to keep a clean and orderly environment. There are numerous advantages to having a professional…

Read More

If you are looking for a Alvin maid service then please call 281-809-0910 or complete our online request form.