Excellent Maid Services in Texas City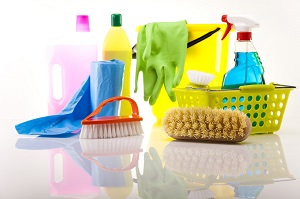 One of the most important parts of keeping your life comfortable is making sure that your Texas City home is kept clean, but keeping up with the tasks you need to do on a regular basis can be very difficult. Whether your house cleaning duties have recently gotten away from you for a short time or you've simply gotten too busy to continue taking care of all the cleaning on your own, our professionals have services to match your needs. Joyce Darden Cleaning Services offers weekly, bi-weekly or even one-time cleaning services so that you can always get the cleaning you need when you need it.
Our Texas City maid service will always be ready to do whatever it takes to make sure that your home is kept as clean as possible, and all of our work will be extremely thorough. We know how important a clean home is to your daily life, and our goal is to provide our clients with the best cleaning services possible. We also provide commercial cleaning services, and no matter what kinds of services you need, our Maid Service always guarantee your complete satisfaction with our work.
Call us today to schedule an appointment, or to discuss the services we offer.
Texas City Spring Cleaning Services
Even if it's just once a year, a through deep-cleaning of your home can help you keep it a much a more comfortable place to live. You may be able to keep up with most of the cleaning tasks that your home require, but chances are some parts of your home simply don't the attention they need. Baseboards, walls, crevices, and closets, for instances, can all use a thorough cleaning to get rid of grime that accumulates over several months. After our Texas City spring cleaning services, every part of your home will be thoroughly cleaned and organized.
An intensive one-time cleaning can of your will help you ensure that it's totally healthy and comfortable!
Regular Housekeeping Services in Texas City
A clean and well-organized home is very important to you and your family, but it's not always as easy to keep your home that way. It's not uncommon for people to become too busy and stressed to either find or make the time to keep their homes as clean as they would like them to be, and no one is able to keep their home perfectly clean 100% of the time. Our Texas City cleaning services are designed to take over that responsibility and give you a clean and relaxing living space you can enjoy.
Our house cleaners will be extremely thorough with all of the services that we provide, and we'll make sure the job is always done as well as possible.


Texas City, TX
What Texas City Homeowners Are Saying About Us
Joyce Darden Cleaning Services appreciates your feedback. Please give us more time to collect your reviews and they will be displayed below.
---
Recent Articles
Rental House Cleaning – What A Quality New Renter Expects

After a renter moves out of a rental house or apartment, the owner of the property is usually left with a huge mess to clean up. There could be little to nothing of the renter's personal property left behind or a whole house full of stuff. Unfortunately, if they leave everything behind, the owner of…

Read More

Clean a Little as You Go

Clean As You Go Try to save time by keeping your home organized. If you take out something to use it, make certain you put it back when you are done. This comes down to basic common sense but you'll be amazed how often this doesn't happen. Clutter builds up extremely quick in a…

Read More

If you are looking for a Texas City maid service then please call 281-809-0910 or complete our online request form.