Professional Jacinto City Maid Service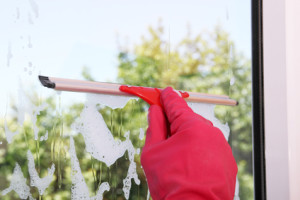 One of the best things that you can do for yourself is hire a professional to take care of your Jacinto City Maid Services. No one wants to come home to a messy house or spend their free time trying to clean their house – only to have it not nearly as clean as when a professional takes care of it. That is where our team of experts here at Joyce Darden Cleaning Services comes into the picture. Our Maid Service takes great pride in the work that we do and that shows in the superior cleaning results that we get for each of our clients.
Jacinto City Commercial Cleaning
We take care of a wide variety of essential services too, such as commercial cleaning and construction clean up. If you are taking care of remodeling you have to have a plan in place for cleaning up the debris; the good news is that we can take care of that as well. Keep your business neat and clean in order to make a good impression on potential clients or make sure that you have someone to clean up once your construction project is over. Give us a call today to find out more about what we can do for you.
When you know you are in need of a professional to take care of cleaning your commercial space, you can count on us. We will show you in person how we have earned the impeccable reputation that we have. We don't focus on just meeting your expectations, our goal is to exceed them. Give us a call today and let's set up your cleaning service appointment.
Jacinto City House Cleaning
Don't make trying to choose the right maid service complicated, all you have to do is trust the name locals already rely on. With over 20 years of professional, industry related experience backing us up, you can feel confident that we will deliver 100% customer satisfaction on every job, every time. We have even been awarded the ARCSI Residential Seal of Excellence by the Association of Residential Cleaning Services – so why go anywhere else for your cleaning service needs.
Nothing is more inviting than a clean house, even for just the people who live there. This is especially important for households where any of the residents have asthma, allergies or other respiratory health issues. When it comes to your Jacinto City cleaning services, give our experts here at Joyce Darden Cleaning Services a call. We look forward to working with you and helping you achieve the level of clean you want for your residential or commercial space.
What Jacinto City Homeowners Are Saying About Us
Joyce Darden Cleaning Services appreciates your feedback. Please give us more time to collect your reviews and they will be displayed below.
---
Recent Articles
Ways to Keep Your Home Looking Good During the Winter

It is that time of year again--time when the weather gets cold. Sometimes it is hard to get motivated to keep the house clean because of the chill in the home. Don't let your home lose it's flavor. Keep your home looking nice during the weather. Below are 5 tips for Keeping Your Home Looking…

Read More

Having A Professional Cleaning Advantage

Maintaining a high level of cleanliness and organization in your home can be difficult when you live a busy life. This can make it so that the need to rely on professional house cleaners becomes very real if you want to keep a clean and orderly environment. There are numerous advantages to having a professional…

Read More

If you are looking for a Jacinto City maid service then please call 281-809-0910 or complete our online request form.